5 Hand Embroidered Sustainable Masks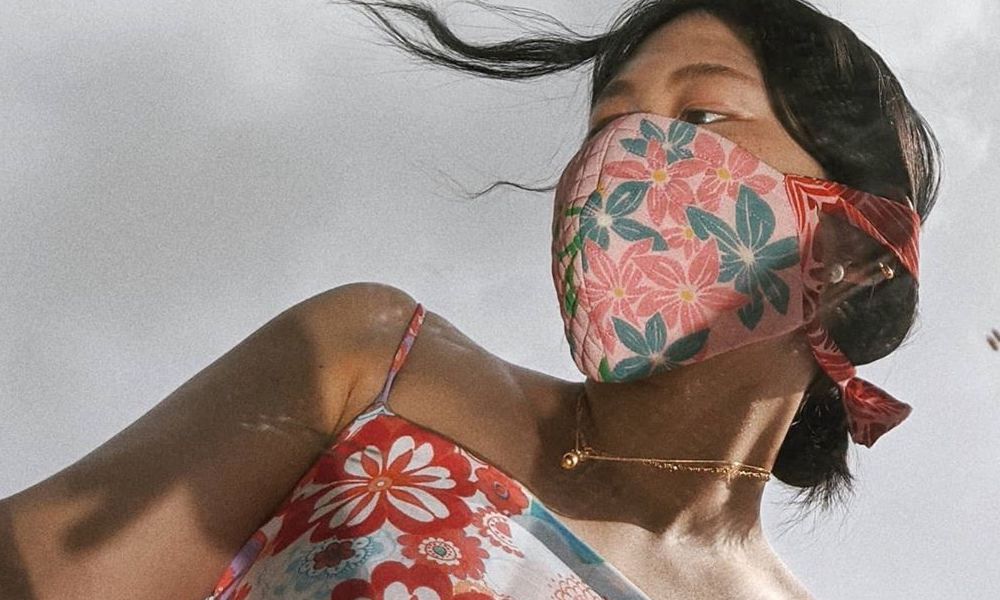 As we welcome spring, it's time to refresh more than your home and your wardrobe: All the reusable face masks you've been wearing since the pandemic's early days are ready for retirement! It's the perfect season to add new colors, patterns, and unique details to your face mask collection. After all, this is one healthy habit that won't be going away any time soon.
Wearing a sustainable, hand embroidered face mask helps keep you and your family safe, but it also protects artisan communities across the globe by providing jobs, education, and safety. Hand embroidered masks are a beautiful way to your part while adding beauty, creativity, and lorem craftsmanship to your outfit.
Here are a few of our favorite embroidered masks, all made by hand by our team of artisans in Bengaluru:
The Neon Bloom Recycled Cotton Mask
This embroidered mask begins with a neon floral print that's rendered on sustainably recycled cotton. Bright, contrasting petals are then hand embroidered to make the print three-dimensional and truly one of a kind. Tiny beads dot the strands of thread to surround the florals with even more lively color. The hand embroidery on this made-to-order face mask is all done with the highest attention to detail so you know you'll be wearing a work of art. These cheerful colors are just perfect for the warmer weather that'll be here any day now!
The Embellished Desert Recycled Cotton Mask
This handmade mask is all about bright geometric shapes. A printed abstract pattern, illuminated by neon shades of orange, yellow, and green, is accented by contrasting threading, beads, and dazzling metallic disks. Each outlined shape is embroidered and decorated completely by hand. This print is eye-catching on its own, but the hand embroidery really makes it pop. This mask stands out for sure, but it's also versatile enough to pair with just about any outfit.
The Embroidered Orange Linen Mask
This sunny orange and yellow masks features finely threaded hand embroidery, finished with tiny beads, in the shape of the floral print's petals. The organic placement of this mask's gives the impression of flowers scattered by the wind, or catching the light in a garden. Its linen material is an ideal thickness for both safety and breathability.
If you've never worn a velvet face mask before, you're in for a treat. This beautiful pink mask is made from 100% silk velvet, so it's super-soft and the perfect weight for transitional weather. The special touch on this feminine face mask comes from its hand embroidery, which features threading that's both colorful and subtly metallic. The varying shades of pink add a rich texture to this stunning, handcrafted choice.
We love floral prints, but they're not our only favorites. On this stylish pink mask, leopard spots shine with fun, metallic hand embroidery. Just like a bag or a pair of shoes, it's an instant way to add a chic touch of animal print to your outfit. This embroidered mask, like each one we create, is made sustainably and ethically by skilled artisans who are proud to practice their craft.
---