5 Reasons the Sari Wrap Skirt Is Our Warm Weather Go-To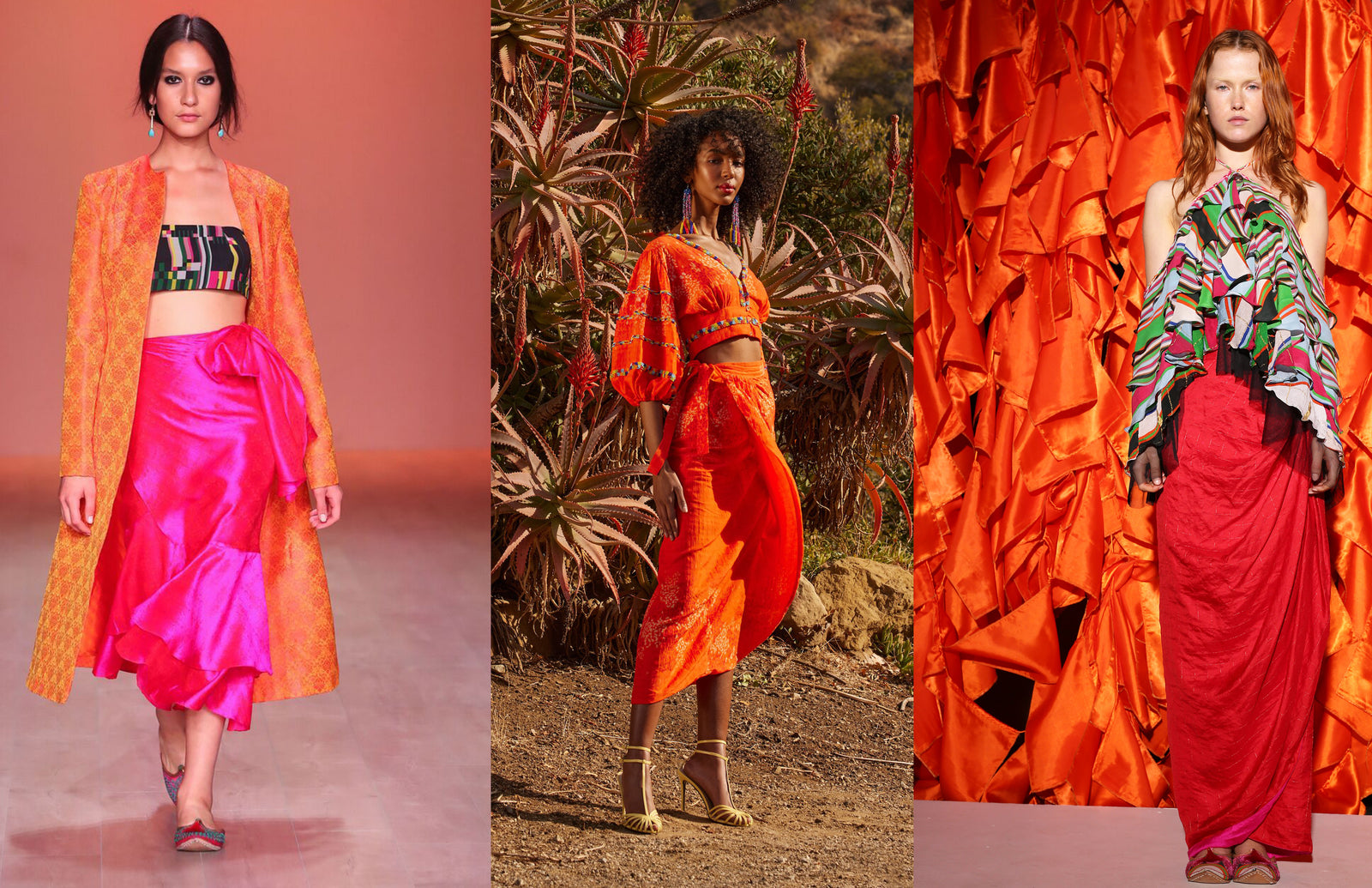 All of our collections are inspired by traditional Indian dress in one way or another. But the sari wrap skirt  is a garment that takes its best features directly from Indian womenswear. This style of skirt, made from draped layers of fabric, wraps and ties at the waist instead of closing with a zipper or buttons. It's the perfect silhouette for spring and summer – and here's why.
1. It's easy to wear.
There's no more effortless way to get dressed: Just wrap, tie, and go. The sari wrap skirt looks elegant, but is secretly as low-maintenance as it gets. You can fasten the ties in a chic knot or a ladylike bow in just a few seconds. 
2. It's flattering, and it always fits.
Without immovable closures or constricting seams, a sari wrap skirt fits to your body instead of the other way around. From season to season and year to year, you can wrap and tie this type of skirt however snugly (or not) you wish. And since it's essentially tailored to you, a sari wrap skirt will always help you look your best. 
3. It has major vacation vibes.
Sharing many features of the sarong skirt, a sari wrap skirt feels right at home at an island resort or seaside celebration. You could wear it with a bikini or crop top for a coverup look, or with a breezy, tucked-in blouse for something a little more polished. Either way, this style brings a sense of carefree calm wherever you plan to wear it. 
4. It's made from luxurious fabric that feels amazing.
Traditional saris are made from silk, so we do love a silk sari wrap skirt. It's soft and comfortable, while also looking exquisite. We create wrap skirts in a range of natural fabrics, all selected to drape beautifully and feel incredible whether you're walking, relaxing, or dancing. 
5. It dresses up or down in a snap.
A sari style skirt is the definition of versatile – anything you pair it with can transform this garment's vibe. For a formal event, a ruffled blouse or camisole with a shrug; for a cocktail party, a fun-colored camisole; or for work, a crisp button-down, French-tucked at the waist. Quite simply, we think a statement sari wrap skirt deserves a spot in every woman's closet. 
---