A Love Story: Custom Wedding Wear by Roopa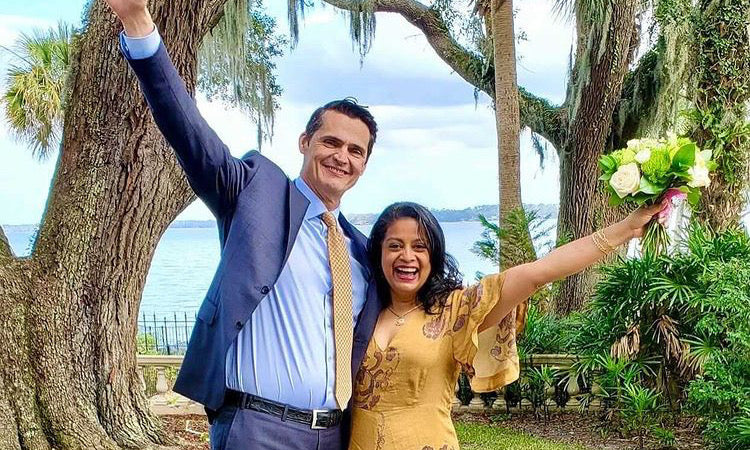 As New Yorker Rohini Pragasam planned her wedding, she hoped to find a dress that not only looked beautiful and felt amazing, but held meaning for her and her family. In particular, she loved the idea of wearing a gown made in Bengaluru, India, where her grandfather lived and her mother grew up. 
In the end it was our Jaipur Maxi Gown, made from sustainable silk and block printed by hand, that stole her heart. So, our team of artisans crafted this custom-fitted style for Rohini to wear on her wedding day, along with a one-of-a-kind matching face mask. We're so touched that Rohini chose to wear our handiwork for this special celebration. 
Designing for brides is a gift and an honor we always cherish. We pride ourselves in the care we put into every garment, but there's something special about helping to celebrate a real-life love story.
For a unique wedding dress, bridesmaid dress, or special occasion look, many of our gowns can be custom-made to fit your exact measurements. Every style is crafted by artisans and embellished completely by hand.
 Explore our full collection of dresses here.
---