Our Best Designer Face Masks for Summer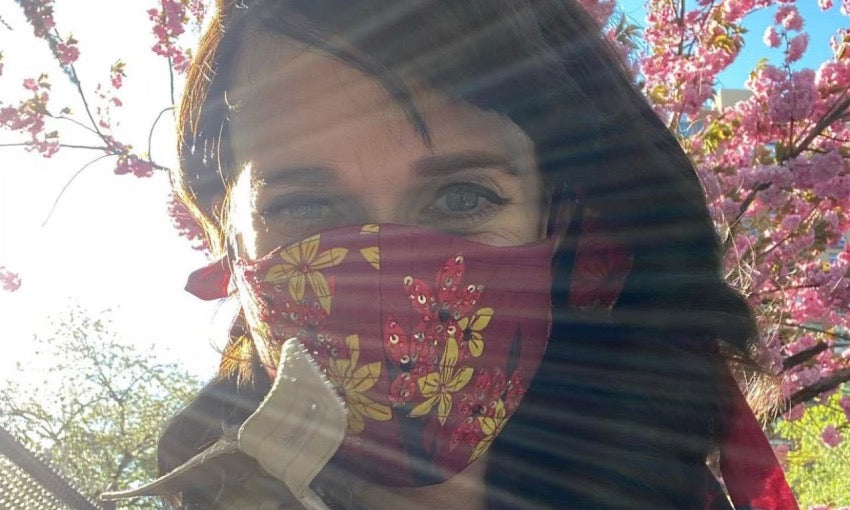 Brighten your sunny-day wardrobe with handmade masks that look beautiful while helping to keep you and your community healthy. Each one of our masks is carefully crafted by skilled artisans in Bengaluru, whose livelihood your mask purchase directly supports.
We use top-quality cotton that's lightweight and breathable even when it's warm outside. Many of the cotton masks from our latest Desert Rose collection are made from 100% recycled cotton, and others are sourced through the Better Cotton Initiative, both offering a more sustainable footprint.
Desert Willow Quilted Cotton Mask
Blue Blossom Recycled Cotton Mask
Tie-Up Face Masks
Our designer cotton face masks come in several silhouettes, from a simple ear-loop option to a chic and dramatic tie-back shape with endless ways to style the bows. The prints feature floral and animal motifs in colors that make your outfit pop. 
 Leopard Cotton Tie-Up Mask
Floral Recycled Cotton Tie-Up Mask
Colorful hand embroidery turns your face mask into a true statement piece. Our threading and beadwork are done completely by hand using traditional techniques. You'll find silk thread, crystal beads, and a level of detail that's simply stunning. 
Neon Bloom Recycled Cotton Mask
 Embellished Desert Recycled Cotton Mask
Black Cotton Face Masks
We love color, but a classic black cotton face mask belongs in everyone's repertoire, too. These zero-waste styles are sustainably made from our leftover cuts of fabric. A similar, stylish option: our silver chainmail mask, made from 100% silk and woven by hand. These masks are worn by both men and women, and offer a more low-profile look than some of our floral designs. 
Unisex Quilted Cotton Reusable Mask
Unisex Quilted Cotton Gold Reusable Mask
Silk Chainmail Mask 
---