Looks for Spring & Summer Weddings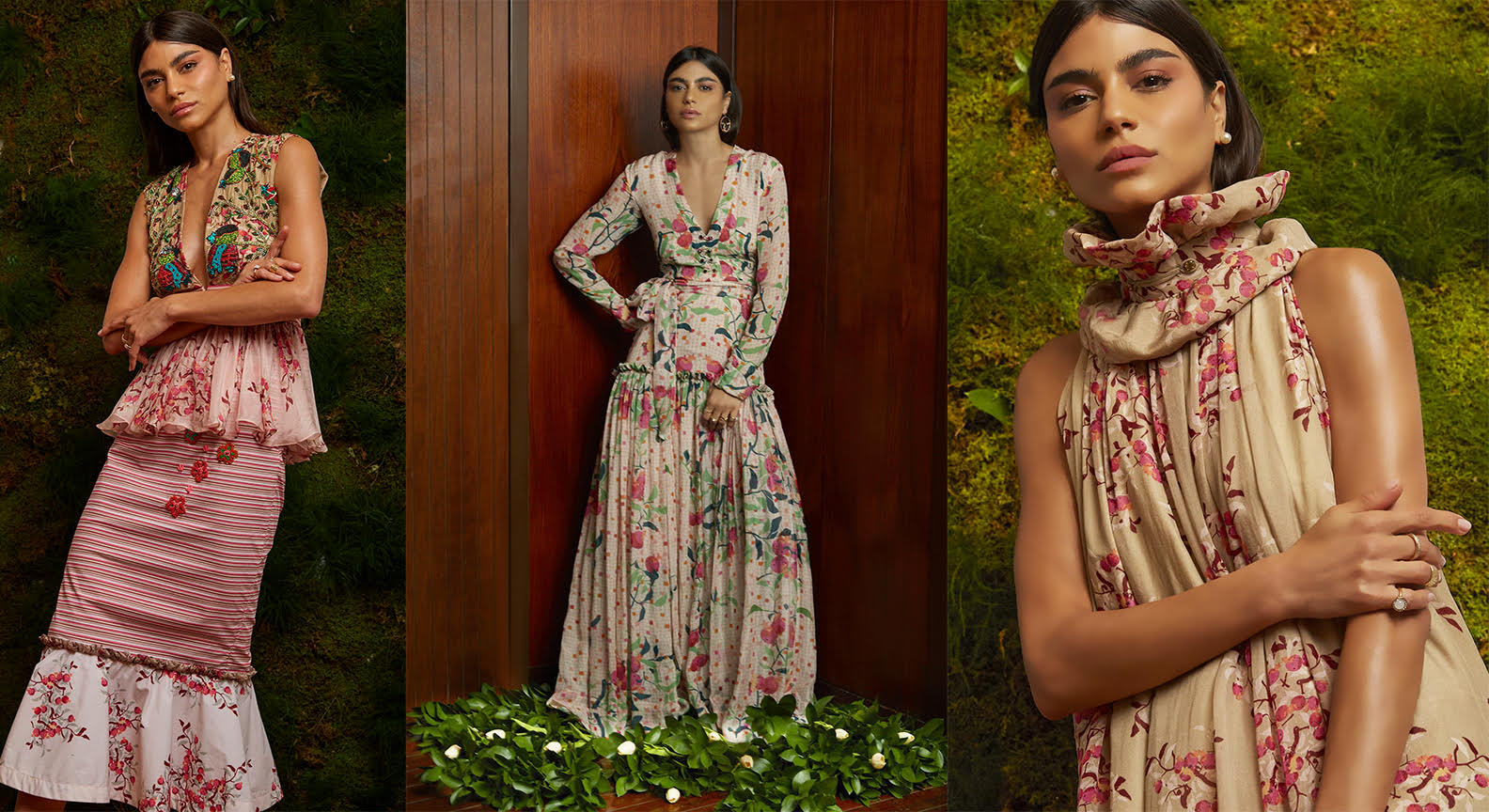 Choosing wedding guest dresses for spring and summer 2021 is even more enjoyable – and meaningful – than usual. After seasons spent apart, we're so excited to be wedding guests again soon! If you're wondering what to wear to a summer wedding this year, we've curated a selection of our favorites for special occasions, from formal gowns to chic tops and skirts. Weddings may be mostly outdoors in 2021, but we're ready to savor the scenery in our very best nature-inspired looks. 
Wedding Guest Dresses & Jumpsuits
This printed silk maxi gown would be perfect to wear to a garden wedding. Its romantic floral print beautifully matches the occasion, and its flattering V-neck and bow at the waist make it effortless for a day of festivities. 
A dramatic neckline gives your wedding outfit a pretty-yet-sophisticated edge. This ruffle-neck dress is crafted from pure silk in a subtle, natural shade, printed with feminine branches that fade with an ombré effect at the hem. 
What to wear to a spring wedding as a guest? This. Your wedding guest dress doesn't need to be a dress at all. This chic silk jumpsuit is elegant enough for any celebration, with its impeccable tailoring and fashion-forward details. 
We love this look for a modern bride, or a bride-to-be attending her shower or rehearsal dinner. This hand-embroidered, midi-length dress is made from the most beautifully textured silk, designed with ruffled cold-shoulder sleeves, a box-pleated skirt, and an unforgettable splash of color. 
The best wedding guest outfit will become a go-to part of your wardrobe after the party. This ruffled silk blouse can be dressed up with a long skirt and heels for an evening reception, then worn out to brunch with jeans and flats the next week. 
Or, consider a statement skirt, ready to pair with your favorite blouse. Our printed cotton ruffled skirt, with its lively line-drawn pattern and stunning asymmetrical cut, particularly brings to mind a destination wedding – perhaps with a sunset reception by the sea. It's one of our favorite summer wedding guest outfits for 2021. 
This intricately hand-embroidered blouse is made to make a statement. Its colors are vibrant and full of life, with metallic touches befitting a meaningful day. 
As the exclamation point on a wedding guest outfit, we love a jacket that's also a work of art. When the evening turns chilly, pull on a layer embroidered with gorgeous avian emblems, both on the lapel and in large scale across the back. This jacket's floral lining echoes the romantic occasion, and reminds us to always treasure love in bloom.
---