Stop and Smell the Flowers at our 5 Favorite Gardens in New York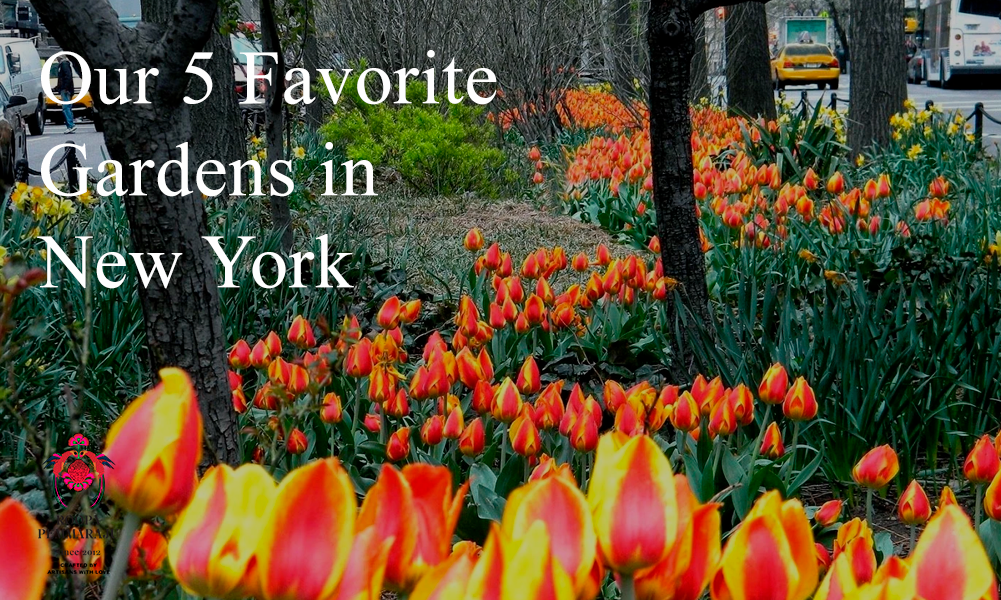 With all the hustle and bustle of the big city it can be hard to take time to stop and smell the flowers, that and flowers are hard to come by in a concrete jungle. To help make it a little easier we compiled a list of our five favorite gardens throughout the five boroughs to give you place to visit when you need some natural color to combat dreary colorscape of the city.
1
Samadhi Garden, Jacques Marchais Museum of Tibetan Art, Staten Island
The only Museum dedicated to Tibetan Art, this garden feels like being transported into the Himalayas.Featuring a Koi pond with flowering lotus plants, stone elephants, and ceramic monkeys. This  hillside garden is the perfect escape when you need some peace and quiet. 
338 Lighthouse Ave, Staten Island, NY 10306
2
6BC Botanical Gardens, Manhattan
This botanic garden hideaway in the East Village is not only beautiful but educational featuring a horticultural library and a wide variety of flora. Follow the red brick path to find a diverse array of flowers expertly paired with beautiful rock sculptures.
630 E 6th St, New York, NY 10009
3
New York Botanical Garden, The Bronx
Probably the most popular botanical garden in the city the New York Botanical Garden is a living museum featuring over 50 acres of beautiful flora. Containing over 12,000 different species from across the globe spread out over 50 different gardens
2900 Southern Blvd, The Bronx, NY 10458
4
Brooklyn Botanic Garden, Brooklyn
Located in Brooklyn's Prospect Park this 52 Acre is home to the Steinhardt Conservatory, which houses plant life from 3 different temperature zones. If you want to take in some of the non-plant life check out the ducks at the Japanese Hill-and-Pond Garden.
990 Washington Ave, Brooklyn, NY 11225
5
St. Luke's in the Fields, Manhattan
One of the oldest gardens in the city, St. Luke's started as 5 linked flower pots and now features a beautiful south lawn, a 200 year-old maple tree, and all the roses your heart desires. This 2-acre garden is a perfect place to relax and take in the butterflies and flowers. The best part is admission to the garden is free
485 Hudson St, New York, NY 10014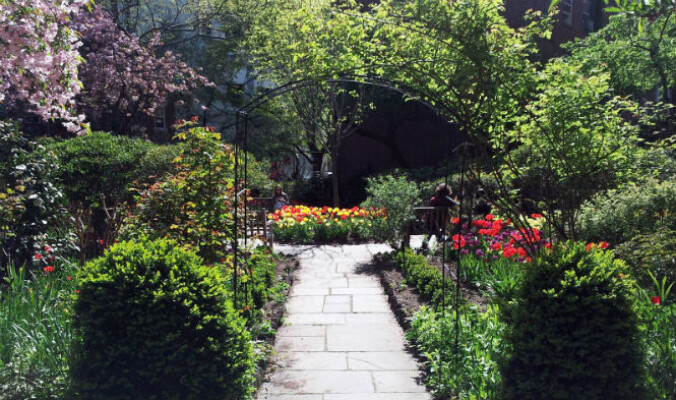 ---