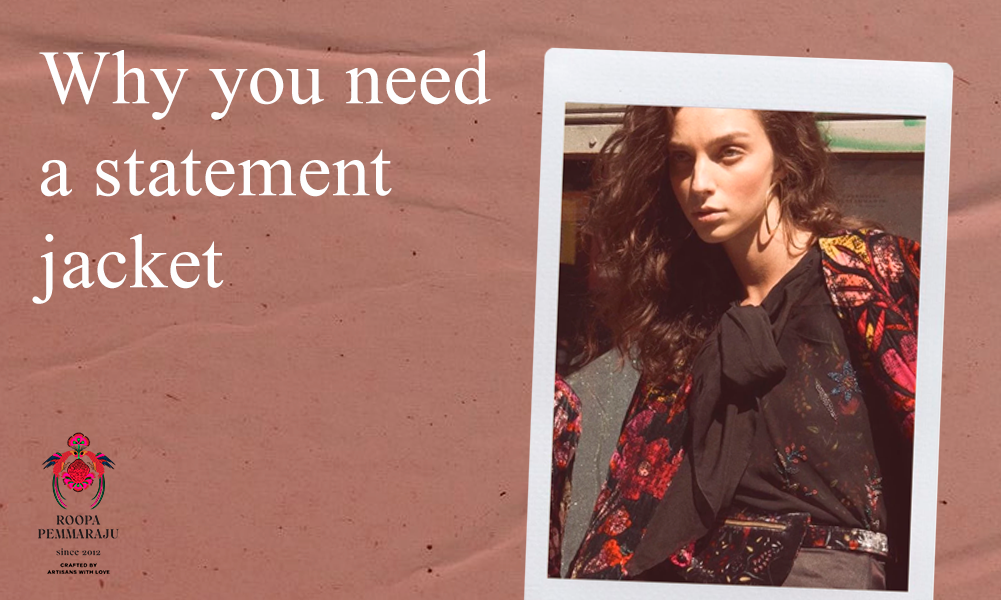 If you're seeking a special addition to your wardrobe – one standout piece to elevate any outfit – a statement jacket is just the thing. We're shining a spotlight on the Twilight Silk Velvet Coat, a work of art that's more than meets the eye.
First of all, it's fully reversible, with double the possibilities. On one side, brilliant petals dance across midnight velvet. On the other, gorgeous hand-stitched quilting mirrors the floral motif, morphing into a classic diamond pattern on the sleeves. When worn solid-side-out, the vibrant lining peeks out from within as colorful tassels hang playfully from the hem.
This coat is crafted from pure silk velvet and satin twill, with tiny glass beads dotting the tassels. A kimono shape makes it effortless to wear, and a timeless design means you'll love it from season to season.


A Few More Favorites...
The Linen and Wool Embroidered Jacket
Understated tones with a chic metallic touch.
The Ixora Reversible Coat
Intricately printed and beaded to perfection. 
The Parijat Silk Velvet Quilted Coat
Crimson on one side, floral on the other, stunning all around. 
Shop our full collection of ethically and sustainably crafted outerwear here. 
---