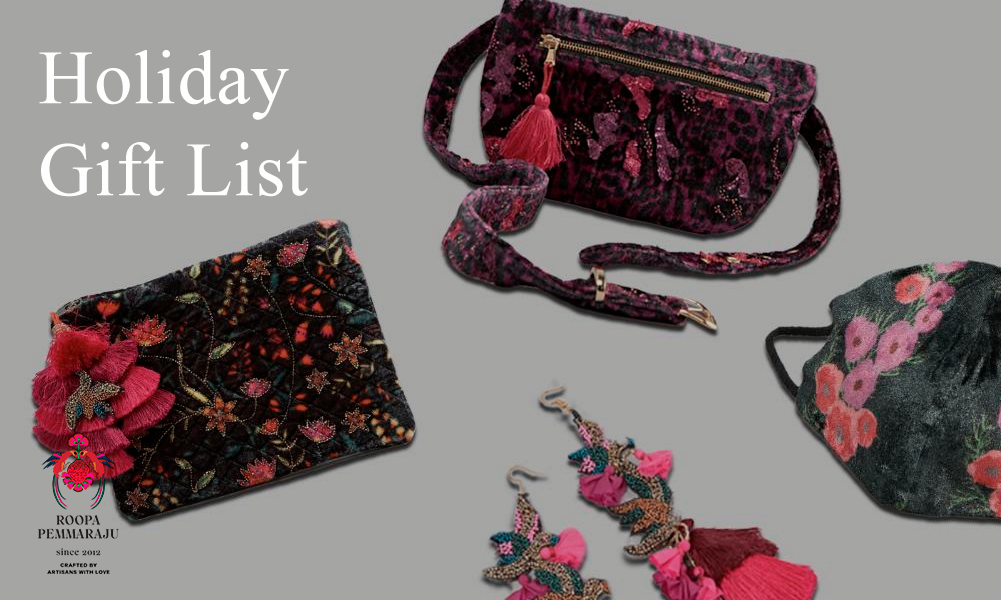 What a year 2020 has been. As it comes to a close, we're so full of gratitude for the loved ones whose care and company have helped us see it through. And as we consider our holiday gift list, we're inspired to choose something special that captures our friends' and family's thoughtfulness, beauty, and incomparable presence in our lives.
This year also taught us that even the smallest act of love can make a world of difference. When you give a Christmas gift that's crafted sustainably and compassionately, you share a message of change and goodwill with the planet and all its people. When you choose eco-friendly, fair-trade products, you help artisans, families, and communities that need support most.  
With all this in mind, we handpicked these ethically handmade pieces – perfect ideas for the moms, sisters, friends, and more who make our lives lovelier every day.
The Gift: Hair Accessories & Hats
A chic hat or headband is truly the perfect present – it's stylish, it's stunning, but there's no need to guess a size. Our collection's prints and embroidery are breathtaking, and a pure silk fabrication makes each one a dream to wear.
Shop the Black Bloom Headband | Shop the Night Bloom Velvet Bucket Hat

Shop all hair accessories | Shop all hats
 The Gift: Jewelry
If she goes for bold earrings, deliver her new favorite pair. Our tassel earrings are made entirely from silk and adorned with delicate, vibrant beads. She'll think of you each time she puts them on, for a special occasion or simply to brighten her day.
Shop the Primrose Hand-Embroidered Earrings | Shop all earrings

The Gift: Bags
Introducing the gift that goes wherever she does. From totes to belt bags to pouches, we have the bag that's just right for her. Made with the same top-notch craftsmanship as our wearable fashion, these are destined to become beloved heirlooms.
Shop the Animal Print Velvet Belt Bag | Shop the Bloom Tassel Pouch
The Gift: Fashionable Face Masks
While we're still wearing masks, may as well do so in style. Plus, we think a handmade face mask makes a wonderfully caring gift – one that embraces your loved one's wellness and the welfare of others, too.
Shop the Night Velvet Print Mask | Shop all face masks
The Gift: Anything She Loves! 
Give an E-Gift Card from $100 to $1,000 and let her choose whatever catches her eye. 
Since every piece is handmade to order, please shop early and allow 4–6 weeks for delivery of your one-of-a-kind gift. 
---