What Inspired Our New Desert Rose Collection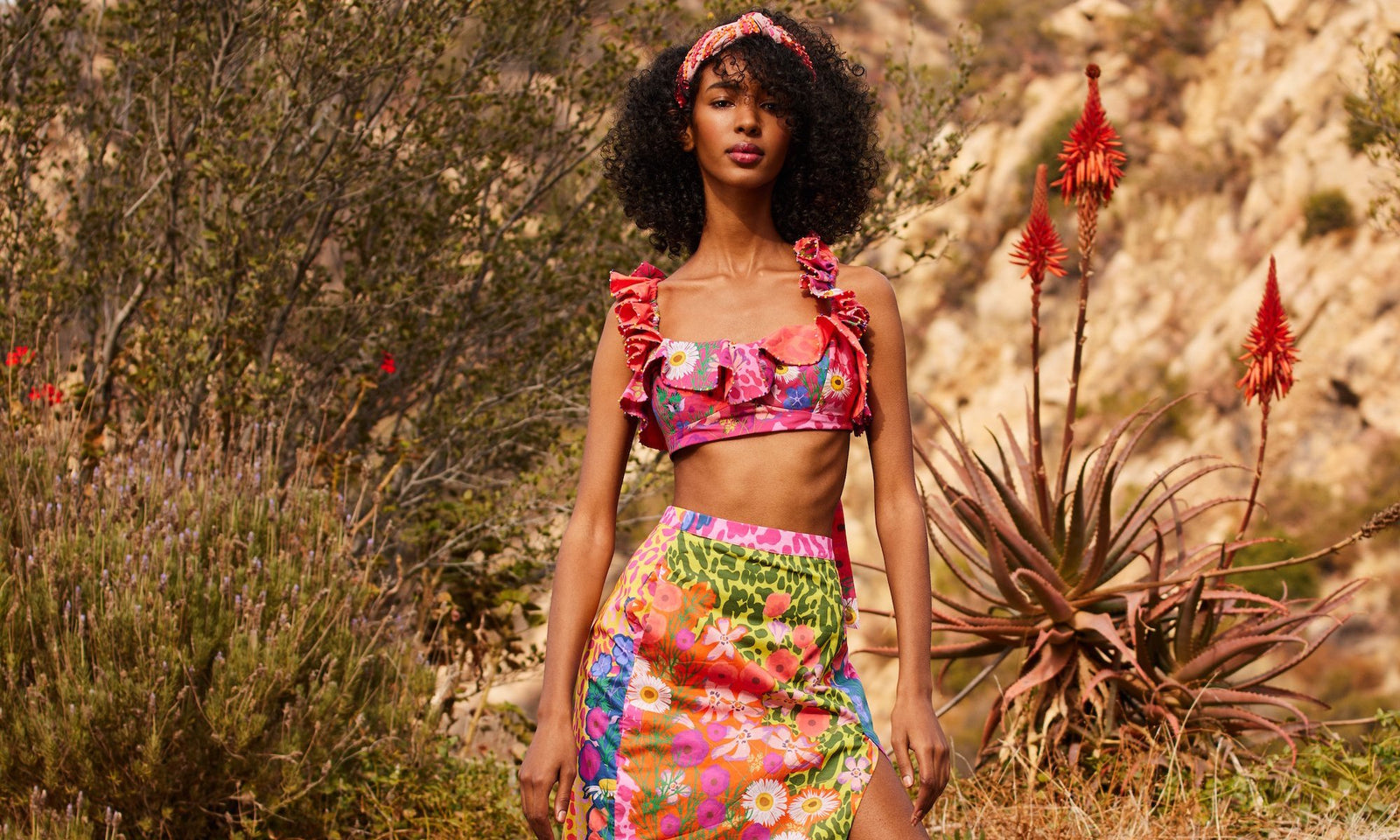 Wildflowers everywhere are beautiful – their colors, their patterns, and the way they grow organically, exactly the way they were born to. This season, we're especially inspired by a group of flowers that remind us to always stay hopeful, and to always dig deep for joy: the flora of the world's deserts, represented by the bright, resilient Desert Rose. 
Our Desert Rose collection is a celebration of the petals that bloom even in harsh terrain. Vibrant floral patterns, fierce animal prints, and globally influenced hand embroidery all come together in looks that are made for soon-to-come days in the sun.
This collection also debuts sustainable new fabrics, including recycled cotton. The Recycled Cotton Beaded Bra Top is a statement piece that's responsibly made from start to finish, like the Mixed Print Recycled Cotton Skirt it's paired with here.  
The new prints featured in the Desert Rose Collection are a love note to nature, like so many of our patterns. In a nod to heritage patchwork patterns and the traditional beading techniques we admire, we've added geometric, often three-dimensional texture with kaleidoscopic perspectives and thoughtful, ancient-meets-modern placements. These close-ups offer a new perspective on the Handwoven Silk and Cotton Beaded Dress, one of our just-arrived mini-length styles.
The accessories that complete this collection include hand-beaded earrings, twisted turbans, knotted headbands, and perfect hats for spring and summer. (Shown here are the Pink Recycled Cotton Embroidered Turban and the Recycled Cotton Floral Round Hat.) Each one is inspired by traditions from India, colors and motifs from around the world, and the spirit of these bright and lively flowers. 
---